Our Company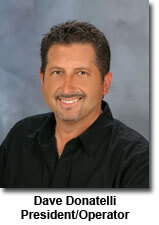 Since 1993, Fat Cat Exterminators has been providing industry-leading and innovative termite protection and pest control treatments. Our Structural Repair Department is fully licensed as a General Contractor by the State of California, and our entire team is insured and bonded to be able to offer our customers peace of mind as we go about our business.
We're not across the country. . .we're just around the corner. Our family-owned and locally operated business uses materials and methods that are at the top of the industry while ensuring that they are safe and environmentally friendly for our valued customers and their families. We work hard to provide a level of service that our customers feel proud of, proud enough to tell their associates, neighbors, and friends and know that they also will be taken care of in the same manner.
Fat Cat understands that it takes happily involved customers and their word of mouth for our business to continue to grow. We believe that service starts with a company's employees. In pre-employment, we run background checks and drug tests on every one of our employees. Because our selection processes are so thorough, the employees we choose tend to stay with us. In fact, the average tenure for a Fat Cat employee is seven years, which gives you service continuity that is hard to find in the pest control industry. It's very likely that you will see the same technician year after year. Our technicians are constantly being trained in newer methods and recent state regulations and their impact. By providing a stable, growing work environment, we see a consistently high level of service given to our customers.
Each of our Fat Cat trucks has been equipped with GPS tracking, so that we can easily keep you updated on the status of your treatment or repair. Our General Contracting Department can also help with any Complete Renovations Projects.
Thank you for taking the time to visit our website and we look forward to being of service to you.
Write a review, we would love to hear what you have to say!
Dave
Dave Donatelli (Founder and President)