Structural Repair
Same Company. Same Quality. Different Service
Did you know that Fat Cat Exterminators' SRT (Structural Repair Team) is ready to assist you with your home or business repairs?
The name you already trust for pest management is also a licensed California Contractor.
To better serve our customers, FatCat Exterminators can assist with checking off items on the to-do list or tackling a large job requiring expertise and tools.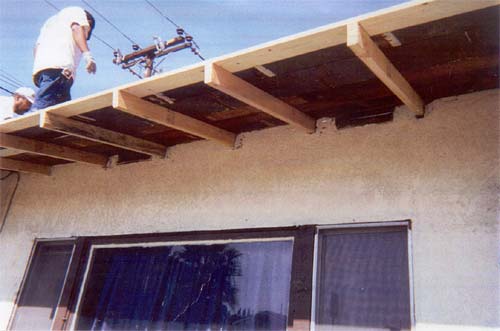 All too many times we encounter conditions inside and outside of structures that are inherently conducive to pest infestations. In an effort to provide a pest free environment for our customers, many homes require more detailed structural modification. Having a Structural Repair Team enables us to provide a wide variety of services to our customers as they protect their investments.
Our Structural Repair Team is trained to high standards to tackle those nagging repairs that need completion:
Pest Exclusion
Nuisance Wildlife Repair
Termite Damage Repair
Moisture Decay Repair
Attic Restoration
Attic/Basement Remodels
Windows & Doors
Home Improvements
Decking
Custom Repair Work
And so much more! Just ask!
If you don't see what you need, give us a call or schedule a free evaluation. We offer other services to benefit your home, business or property.
Remember: You do not have to be a pest management client to take advantage of our services!