Disaster Restoration Services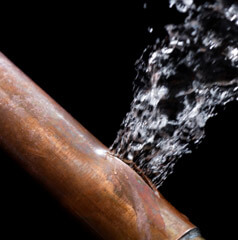 As their Insurance Agent or Property Manager, you will be one of the first people called by your residential or commercial customer when a disaster strikes them. Whenever you receive that call, we know how important it is that action be taken immediately to minimize the impact of the disaster on both your customer and your company. A quick and professional response can minimize further damage, and shorten the overall time required to bring the property, and your customer, back to a pre-disaster state.
With our Structural Repair Team, Donatelli Construction wants to be one of the calls you make in this process of making your customer whole again.
After the Disaster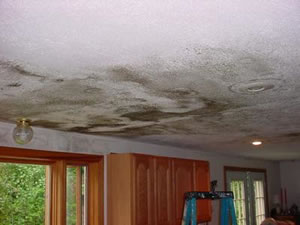 If needed, the Emergency Response teams have come in and done their work. The property has been dried and any excess water removed. If there was a fire, any debris has been removed, the soot and smoke damage has been cleaned, the air scrubbed, and all odors removed. Now the time for rebuilding begins.
Working with you and your customer, Donatelli Construction will formulate a restoration plan that will include:
Property Damage Inspection and Assessment
A comprehensive exterior and interior damage inspection will be completed and documented, taking into account any framing, electrical, mechanical and plumbing infrastructures. Floors, ceilings, and drywall on load-bearing walls will be partially removed to inspect the underlying timber and joists for damage. Hardwood floors, tile floors, and carpeting, will all be inspected for damage.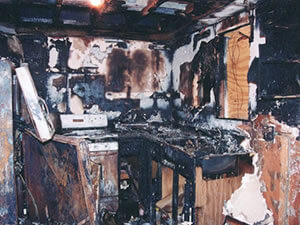 If a fire was involved, we will:
review damage caused by burning
Areas that have been burned often require complete removal. If there is burned or charred wood, drywall, or flooring, these items are almost never salvageable

review damage caused by heat
Items that were not directly involved in the fire could have sustained damage from the heat of the fire. Examples of items that may need repair include electrical wiring, the roof, any plumbing fixtures, drywall, carpeting or woodflooring

review direct water or chemical damage as a result of the extinguishing process
Fire extinguishing can lead to additional damage to your property. Depending on the type of fire and the method used to extinguish the flames, the excess water will need to extracted, and drying procedures started to allow us to begin rebuilding the property

A fire marshall may need to be called for this inspection. An experienced eye is needed to ensure the safety of the remaining structure.
If there is water damage, a mold remediation specialist will also perform a detailed inspection of the compromised areas. His report will be added to the whole property assesment.
Once the inspection is completed, a comprehensive cost estimate for the restoration plan is developed.
Note: Depending on the amount of damage sustained by the property, a decision may be made to rebuild the entire structure instead of restoring it.
Rebuilding or Restoring the Property
As a fully licensed, bonded, and insured California contractor, Donatelli Construction is capable of handling the restoration or rebuild of the damaged property. We employ experienced carpenters, plumbers, electricians, and stone/tile/flooring experts to bring the property back to it's original condition.
During the restoration process, Donatelli Construction will:
professionally manage the entire rebuilding project including 3rd party approvals
reliably arrive on-time every workday until your project is completed.
continuously communicate with you during the project
guarantee "Perfection Quality" work on-time, on budget
improve your property to "better than before" condition with extras
Additional Benefits
Here are some of the additional benefits you can expect by calling Donatelli Construction, all confirmed by customer testimonials:
Flexibility in deciding what we restore that better accommodates your current lifestyle. We improve your property by making it affordable to include value-added upgrades.
Project Managers precisely synchronize the entire restoration process, incorporate attractive rebuilding ideas/options and point out overlooked problems that save you money.
Professional craftsmen who make you feel comfortable, with a reputation for performing "artistic quality" workmanship as if it were their own home.
Reassurances on our performance and workmanship from the most respected property management companies and claims adjusters service firms who refer their customers to Donatelli Construction.
Please review our Galleries page for samples of our work and when ready, contact us to schedule an appointment.
Thank you for considering Donatelli Construction as you search for a post-disaster Structural Repair partner.