Commercial Pest Control

At Fat Cat Exterminators, we understand that each business has specific needs. Our commitment is to provide you, the facility manager or business owner, with the thorough, responsive and effective commercial pest control service that makes your job easier. Our commitment doesn't stop there. With Fat Cat Exterminators, you will feel confident that you are dealing with a company that prides itself on offering the most up-to-date knowledge and technical expertise available in the market today. Our skilled technicians are bonded, insured and licensed by the State of California. Our commercial pest control professionals also participate in continual education in order to stay up-to-date with the latest pest control techniques and procedures.
Environmentally Friendly
Fat Cat Exterminators provides Integrated Pest Management (IPM) services for any type of need including insect, rodent, bio-remediation, termite elimination and bird control, along with sanitation review and consulting services. Our IPM approach provides a 14-point inspection, identifying conducive conditions that favor pest infestation.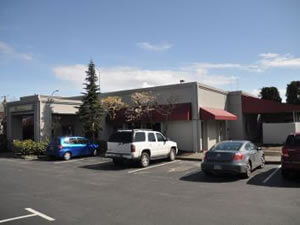 Our commercial pest control service program is designed around the way your Los Angeles or Orange County business or facility works. Fat Cat Exterminators uses state-of-the-art equipment and technologies, providing their staff with ongoing training on pest biology, identification and treatments methods to better serve you. Developing a customized plan aimed at inspection, monitoring, habit modification, and exclusion is beneficial in controlling and preventing future pest problems. Our on-site Log Book provides access to your scope of service, a pest sighting log to document pest sightings in between visits, and all applicable insurance certificates, service tickets, inspection reports, Product Labels and Material Safety Data Sheets (MSDS).
Integrated Pest Management is the most comprehensive and effective method of commercial pest control. With today's technologies, our company no longer relies on material application for control. Instead, our service is based on inspection, identification, sanitation, cultural, mechanical, biological and/or pesticides to achieve commercial pest control objectives.
Servicing All Your Commercial Pest Control Needs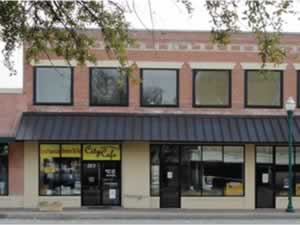 Fat Cat Exterminators has a wide variety of experience with high priority, high profile accounts such as: manufacturing and retail facilities; school districts; government or office buildings; warehousing; power generation; strip malls; hospitality and lodging; retirement homes.
Call us for a customized maintenance plan designed to meet your building requirements, health codes, and your needs for solving pest issues and maintaining a healthy, pest-free environment.