Retail Pest Control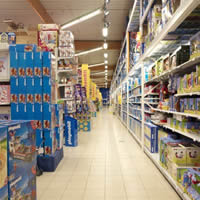 Millions of square feet of retail space are protected in the Southern California area by a Fat Cat Exterminators pest management program. Retail premises, whether single units, strip malls or large shopping complexes require specialized attention to protect customers, staff and valuable merchandise from pests.
Over time Fat Cat has specialized in this type of pest control to where many of the larger shopping complexes in Los Angeles and Orange counties take advantage of our services.
As an integral part of the service, Fat Cat Exterminators always conducts a thorough inspection of the exterior of the property. Most pest activity originates from outside and is drawn into the buildings because of the presence of certain conducive conditions. Everything from landscaping ideal to providing rodent harborage to accumulating trash for nesting material and potential access points into the interior are looked for. we will identify these conditions and work in partnership with the retail management to either remove or monitor them.
The pests are also drawn to any available food source and, whether this is in the form of a staff eating area or an organized food court, these areas need to be carefully inspected and monitored. Fat Cat Exterminators will not only check the incoming supply chain but also the various means of disposing of the food and paper waste.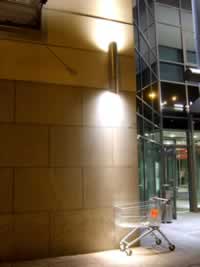 Essential to Fat Cat's retail service is the provision of an annual inspection of all food handling properties in a multi-store complex. Acting as agents of the managing company, we will provide a detailed written analysis of conditions in each of these vulnerable areas.
Other points that are critical to the success of the Retail pest program are such things as regular communication with the management of the retail area and the ability to provide a rapid response to any pest alert.
As a full service pest management company, there are no commensal pest situations in a retail property that Fat Cat Exterminators is not able to provide protection against.
Fat Cat Exterminators is ready to provide a comprehensive program specialized to fit the needs of your business facility. Please contact us today to schedule an appointment.
Thank you for considering Fat Cat Exterminators as you search for a pest control partner.