Termite Control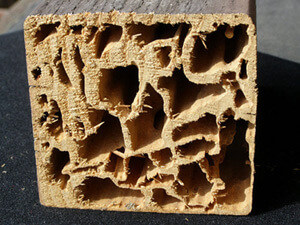 The biggest problem with termites is that you usually won't see them or the damage they cause until it's too late. In fact, the annual cost of termite damage to buildings in the United States is greater than that of fires, storms and floods combined.
Termites are extremely well organized and they can find their way into any structure, regardless of its construction. That's why we offer advanced treatment methods for termite control and elimination in Los Angeles and Orange County. Whatever structure you own or operate, allow us be your line of defense against termite invasions. We can even help protect condominiums and multi-family units.
Our Termite Control Plans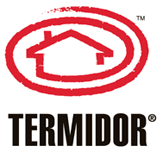 Termidor Treatment Protection Plan: For a reasonable fee you can have both drywood and subterranean termite treatments covered should these pests infest your property. This plan does not include preventive treatments or damage, but rather treatments to affected areas should termite infestations occur.
Borate treatment: With this termite control plan, unfinished wood can be protected from all types of termites, wood destroying beetles, mold and fungus through the application of a borate product. This will kill existing termite infestations and prevent future infestations to the treated areas (normally attic and crawl spaces.)
Subterranean termite prevention and curative treatments: We provide both liquid and termite baiting services.
Drywood Termite Tent-less Spot Treatment: When drywood termite infestation is limited, we can provide a spot-based termite control with a guarantee of re-treatment should the termites reappear.
Drywood termite fumigation program: Sometimes environmental factors such construction type combined with extent of drywood termite infestation will require termite control that involves tent fumigation. This will eliminate hidden termite colonies that a spot treatment would not.
And remember, Fat Cat Exterminators is also a licensed CA State Contractor. We are fully qualified and able to perform structural repairs due to termite damage. Fat Cat Exterminators is ready to provide a comprehensive program specialized to fit the needs of your home or business whether you are in Orange County or the greater Los Angeles area. Please contact us today to schedule an appointment.
Thank you for considering Fat Cat Exterminators as your termite control partner.