Services for Property Managers

As a Property Manager, you have a tough job. You provide for the maintenance, organization, and overall well-being of thousands of residential units in and around the Southern California area. And over the years, Fat Cat Exterminators has been right there with you. We have always maintained a special partnership with property managers.
As they perform their scheduled services, our technicians become your eyes and ears. Along with resolving pest issues, Fat Cat technicians observe and document all conditions that are conducive to pest infestation, ranging from sanitation to structural integrity. We will also note any other issues that may be useful to management.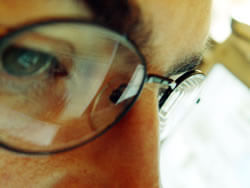 Fat Cat Exterminators is well known and respected by property managers for several reasons. One of the most important – we eliminate pests quickly. Empty units and units that are infested are huge profit killers. Our ability to educate and assure tenants of our commitment to the pest problem eases the emotional stress caused by having a pest issue.
We answer questions and offer respectfully worded suggestions to the tenant (regarding sanitation and housekeeping) to help us solve the pest problem as effectively and rapidly as possible.
Understanding the biology and habits of specific pests makes it much easier to eliminate them. Fat Cat Exterminators prides itself as being a leader in the SoCal Pest Control industry because we believe in continued education. New techniques, chemicals, equipment and information is constantly being introduced, and we feel that it's our responsibility to do our best to have the latest information. This allows us to move quickly and successfully when we're called to solve problems.
And because we are also a licensed California contractor, Fat Cat Exterminators will save you time in repairing any structural damage caused by pests like termites and carpenter ants.
Fat Cat Exterminators strives to be an extension of your property management team. You will find we become the partner that creates a healthy environment with both you and residents alike.
Why have multiple companies to deal with?
One for the lawn and shrubs…
one for the pest control…
and another for termite control.
Fat Cat Exterminating has CA State and Federal licenses in the 4 areas you need:
General Household Pest Control
General Building Contractor
EPA Restoration Contractor
At Fat Cat, we can service all of this and more!
We are fully licensed to do all phases of pest control. If a pest control problem arises, you only have to remember one phone number and make one phone call for all your pest solutions.
 We provide the following services for Property Management accounts throughout Los Angeles and Orange counties.
Pest Control:
Carpenter Ants
General Ant Program
Roaches
Insects
Fleas and Ticks
Spiders
Spider Web Control
Rodent Elimination Program
Attic Dusting
Monthly or Bi-Monthly Service
Bird Control
Once A Year Pest Control Service
Mosquito Misting System
Inspections:
Wood Destroying Organism Report / Termite Inspection
Residential and Commercial Escrow Inspection
Lawn and Landscape:
Lawn Spraying
Shrub Spraying
Systemic Insecticide
Fly Treatments
Termite and Wood Rot:
Drywood Termites
Subterranean Termites
Formosan Subterranean Termites
Spot Treatment
Whole Structure Tenting
Preventative Treatments
Preconstruction Treatment
Renewable one-year guarantee with every termite treatment
Transferable Warranty
If you think your property might be infested with pests, contact Fat Cat today to schedule a Free Pest Control Audit!